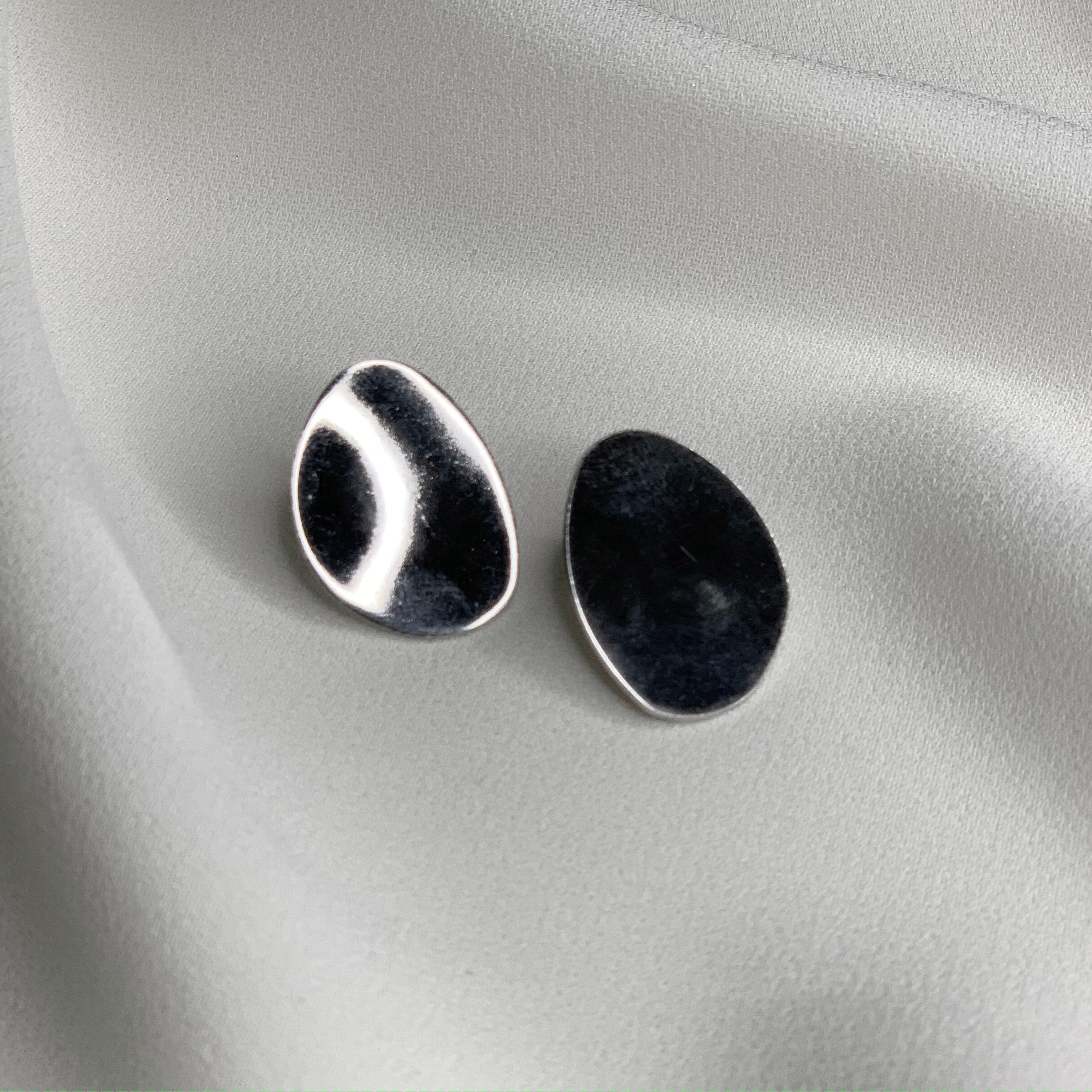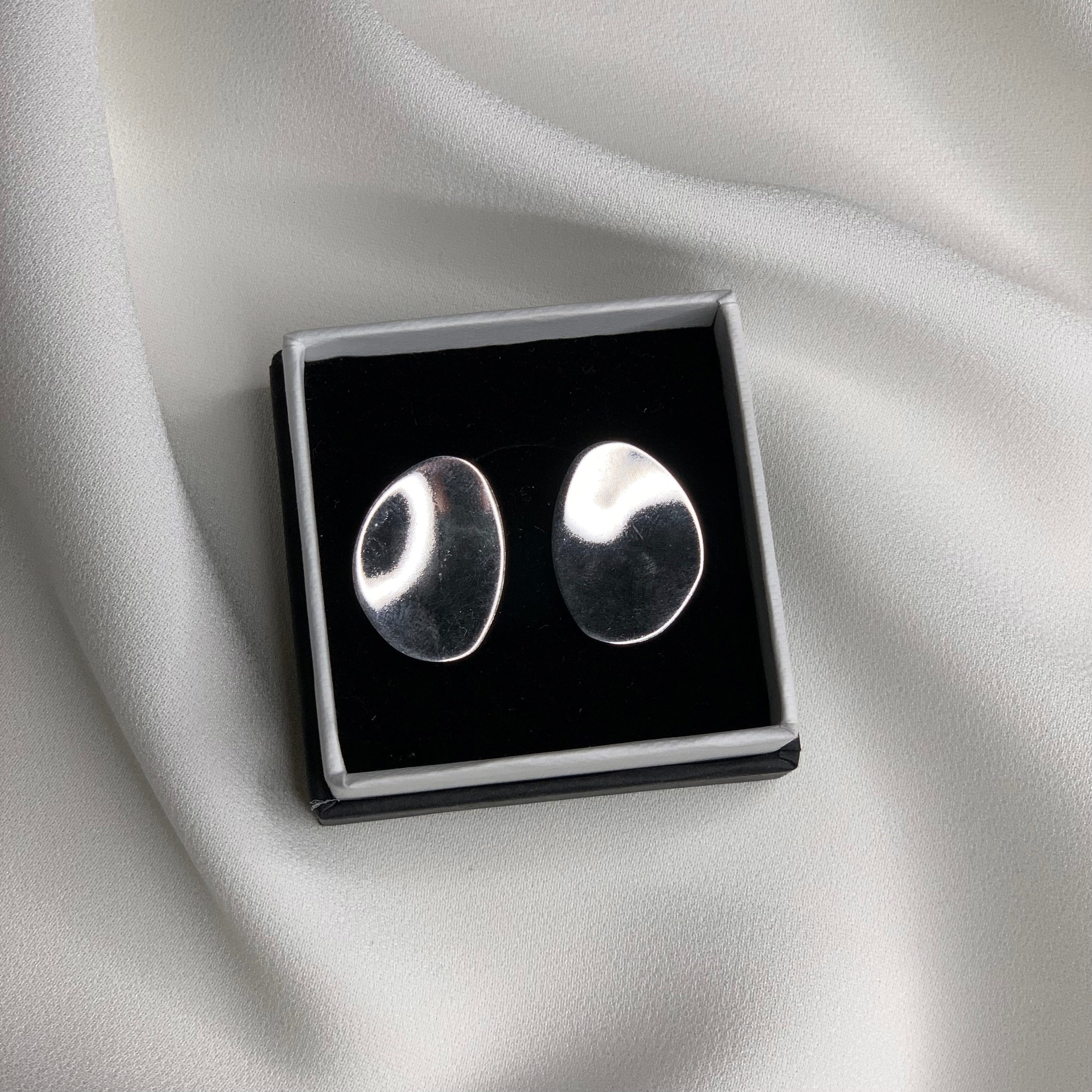 Product Details
Rhodium Plated 925K Silver
Dimensions: 2.5cm x 1.9cm
Weight: 7.39g
Note: The surface of the earring is plain, the lines seen are light reflections.
How to take care of your jewellery?
It is important to take care of your jewellery pieces. You should store jewellery pieces in separate boxes or pouches that we provide. Do not expose your jewellery to sudden temperature changes.
Silver jewellery pieces should not be soaked in water since the Gold Vermeil could get tarnished leading to fading in colour. In order to clean your silver jewellery use a soft cloth. 
Should not be in direct contact with chemical ingredients such as soap, perfume, deodorant, cream, lotion.
*This article is below the hallmark threshold therefore not been hallmarked
Recently Viewed